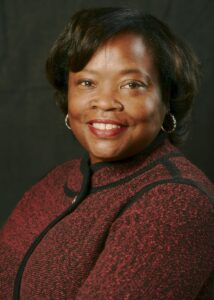 The Visionary – LaNella Hooper-Williams
LaNella Hooper-Williams is President of Hooper Williams Communications, LLC., a strategic communication firm specializing in public/media relations, marketing communications, positioning/brand development, change/organizational communications and personal branding. A certified women business enterprise, her clients have included an impressive list of well branded corporations such as: ARAMARK, AXA Financial, Johnson & Johnson, Novo Nordisk, The Brickman Group, ABM Janitorial Services, UPMC Medical Center (Pittsburgh, PA) and the Women's Foodservice Forum (Dallas, TX). She also provides communications consulting support in the public health industry for organizations focused on building a culture of health in various communities. These organizations have included: American Heart Association, New Jersey Partnership for Healthy Kids, Trenton Health Team and Live Well New Brunswick. LaNella provides one-on-one coaching, as well as facilitates personal branding, leadership communications and presentation skills workshops that help corporate leaders and business owners improve their personal brand and move their careers and businesses forward. In addition, LaNella conducts personal branding workshops for university and professional leadership development programs at Rutgers University, Carnegie Mellon University and the Community College of Allegheny County. Her personal branding blog at www.lanellahooperwilliams.com provides readers with a variety of tips and tools for a fast-tracked empowered career.
Before starting her practice 11 years ago, she spent more than 25 years in a variety of marketing and corporate communication leadership roles including vice president and global director level positions at Johnson & Johnson, Lincoln Financial Group and PNC Bank. She has served as an adjunct professor at New York University's Graduate School of Public Relations and Communications where she taught PR Management and Positioning, as well as Brand Development courses. A native of Pittsburgh, PA, she received a B.S. degree in Business Administration from the University of Pittsburgh and an M.A. degree in Marketing Communications from Duquesne University. She also participated in an executive leadership program at Harvard Business School and is a member of the Public Relations Society of America.
Fun Fact: LaNella won competitions twirling fire batons while in school!
View LinkedIn