Our Team
The HWC team includes senior level professionals and a host of virtual team members who are former corporate communication leaders and marketing managers with extensive experience in organizational change, public health campaigns, corporate social responsibility and diversity and inclusion communication.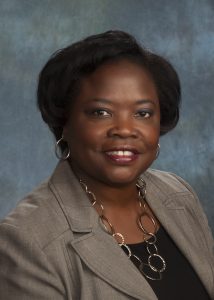 LaNella Hooper-Williams – President
LANELLA HOOPER-WILLIAMS is president of Hooper Williams Communications, LLC., a strategic communication firm specializing in public/media relations, marketing communications, positioning/brand development, change/organizational communications and personal branding. A certified women business enterprise, her clients have included an impressive list of well branded corporations such as: ARAMARK, AXA Financial, Johnson & Johnson, Novo Nordisk, The Brickman Group, ABM Janitorial Services, UPMC Medical Center (Pittsburgh, PA) and the Women's Foodservice Forum (Dallas, TX). She also provides communications consulting support in the public health industry for organizations focused on building a culture of health in various communities. These organizations have included: American Heart Association, New Jersey Partnership for Healthy Kids, Trenton Health Team and Live Well New Brunswick.   LaNella provides one-on-one coaching, as well as facilitates personal branding, leadership communications and presentation skills workshops that help corporate leaders and business owners improve their personal brand and move their careers and businesses forward. In addition, LaNella conducts personal branding workshops for university and professional leadership development programs at Rutgers University, Carnegie Mellon University and the Community College of Allegheny County. Her personal branding blog at www.lanellahooperwilliams.com provides readers with a variety of tips and tools for a fast-tracked empowered career. Before starting her practice 11 years ago, she spent more than 25 years in a variety of marketing and corporate communication leadership roles including vice president and global director level positions at Johnson & Johnson, Lincoln Financial Group and PNC Bank. She has served as an adjunct professor at New York University's Graduate School of Public Relations and Communications where she taught PR Management and Positioning, as well as Brand Development courses. A native of Pittsburgh, PA, she received a B.S. degree in Business Administration from the University of Pittsburgh and an M.A. degree in Marketing Communications from Duquesne University. She also participated in an executive leadership program at Harvard Business School and is a member of the Public Relations Society of America.
View LinkedIn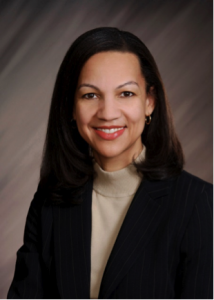 Denise Hill, Ph.D. – Senior Communications Strategist
Denise Hill is an assistant professor at Elon University's School of Communication. She is a member of the HWC virtual team and has over 30 years of corporate communication and public relations agency experience. Denise previously held vice president of communication roles at Delhaize America, Quest Diagnostics, Novartis Pharmaceuticals and Cigna. She also served as senior vice president of communication at Wyndham Exchange and Rentals. Prior to teaching at Elon University, she spent four years as an adjunct instructor of corporate communication and public relations at New York University. Denise has presented academic research at conferences for the Association for Education in Journalism and Mass Communication (AEJMC) and American Journalism Historians Association. She is a member of the Arthur W. Page Society, Public Relations Society of America (PRSA) and AEJMC. Denise holds a bachelor's degree and master's degree from Temple University's School of Media and Communication and a Ph.D. in mass communication from the University of North Carolina at Chapel Hill's School of Media and Journalism.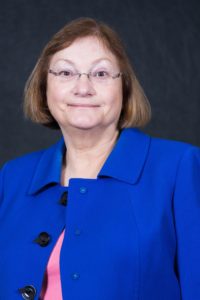 Mari Bernhagen – Senior Writer
Mari Bernhagen is known for her ability to develop communications strategies to drive business results. Her work encompasses both the planning and tactical execution of these strategies. She specializes in the design of communications efforts that successfully integrate programs and systems into the fabric of organizations. Her experience includes developing communications strategies, branding programs and creating materials such as speeches, leadership letters, web content, e-learning and training programs, brochures, videos, meetings-in-a-box, and ongoing communication plans to keep the programs/systems alive and vibrant. Before partnering with HWC and becoming a freelance writer for a number of major brands, Mari spent nearly 20 years with Sibson Consulting. She also held Human Resources positions with Honeywell, the Philadelphia Federal Reserve Bank, and Educational Testing Services. Recent recognition includes two Hermes Creative Awards from the Association of Marketing and Communication Professionals: a Platinum Award in the Communications Campaign category and a Gold Award in the Publications/Brochure category; and a Dalton Pen Communications Award of Excellence for Employee Communications. She holds a B.A. degree in Psychology from Temple University.